GUIDED TOURS IN SEVILLE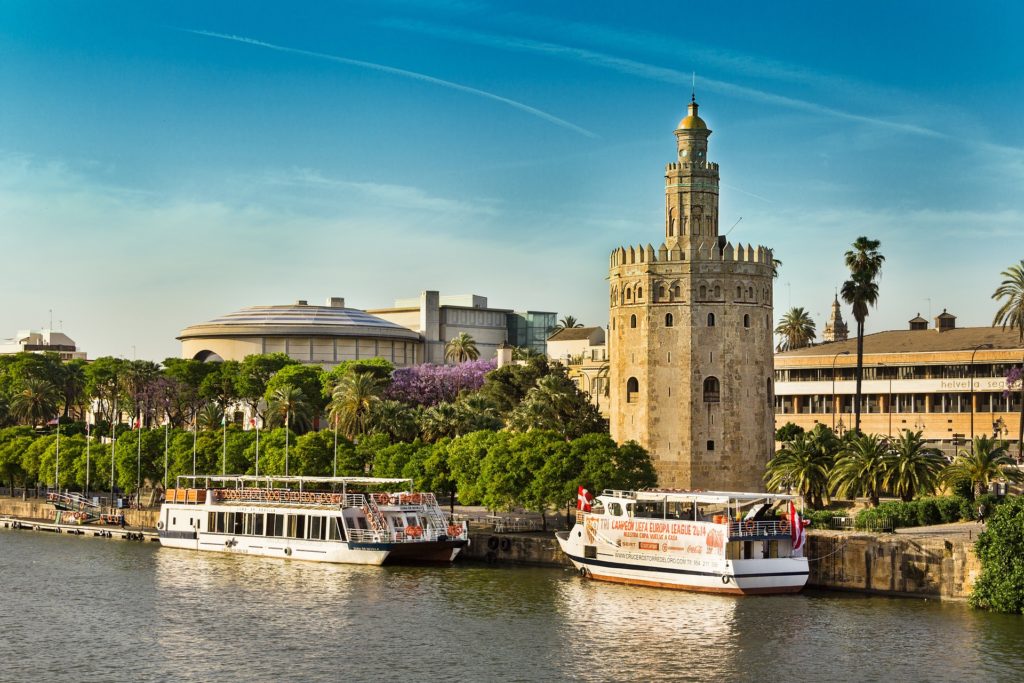 Private guided tours tailored made to all requirements and budgets!
The guided tours enable you jump the queues and optimize your stay in Seville.
Find out fascinating facts about the monuments and the city that can't be found in guide books or the internet!
Seville is a truly stunning city with a fascinating history and a rich cultrual patrimony due in no small part to the vastly different civillzations that have lived in the city through the centuries.
Furthermore it is a tremendously welcoming city that is easy to get to know and explore. It has a many different characters ; fun, folkloric baroque and sea faring to name but a few.
 Enriching , unique , exclusive , personalized, exclusive and economic.
WALKING TOUR.
3 hours
Sevilla is a walkers paradise with its flat terrain and extensive network of paths.
The city can be easily visited on foot and what better way to get know it´s rich history than with a gentle stroll through it´s sun baked street accompanied by an experienced qualified Sevillian guide.
GUIDED TOUR OF TRIANA.
3 hours
There are times when the sea can be smelt!
Triana Independent Republic!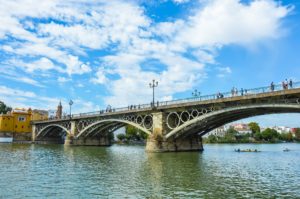 Triana is to Seville what the Trastevere is to Rome. Its enchanting history is based heavily on bull fighters and sea farers not to mention its rich tradition ,still maintained today, in ceramic art and craft. This route will take us to the bull ring Maestranza, crossing the famous Eiffel style bridgeand the bustling local food market. We will stroll along the emblematic Betis street before rounding off our tour with a visit to the Santa Ana church home to the brotherhood of the Esperanza de Triana.
¿Would you like to know what there was before the Isabel II bridge?
¿Where the Prison was in the times of the inquisition?
THE GRAND GUIDED TOUR.
7 hours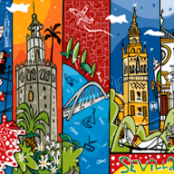 If you have little time but want to get to know the city better we recommend this complete tour which takes in the emblematic parts of the city which are really worth stopping and allowing time to see properly.
As they say in Seville "Sin prisa pero sin pausa" ( without hurrying but without stopping).
"In Seville music is everywhere and everyone feels inviolved"
UNESCO" who declared seville world city of music in 2006."
TAPAS TOUR.
3 hours
"Every country has it's distinctive cuisine but equally important is the culture that belongs to this cuisine and I want to be an active participant in discovering this"- Meter Lumpp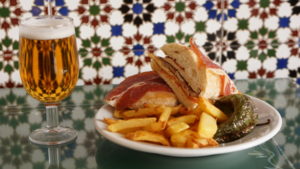 Trying our gastronomy, tasting our delicious food and going from bar to bar trying the distinctive tapas ( something the local people call "tapeo") has become an essential part of Sevillian life both for the local people and for ithe visitors.
We say that that we invented the "tapas" in Seville. We are going to take a tour of the bars and taverns of the city trying the wide range of dishes on offer. If you love Iberian ham and the many related products such as cured meats and cheese then you will love this tour. Equally if you love the special flavour that comes from the Arabic cooking techniques and spices then you will be delighted with dishes you can try.
Seville is considered one of the best cities in Spain for eating due to the high quality of its prouduts and the tremendous variety of dishes.
 Experience the superb cuisine of Seville in fine company!
"The best meal in the world doesnt deserve to be experienced unless you have someone to experience it with you!"(Groucho Marx)