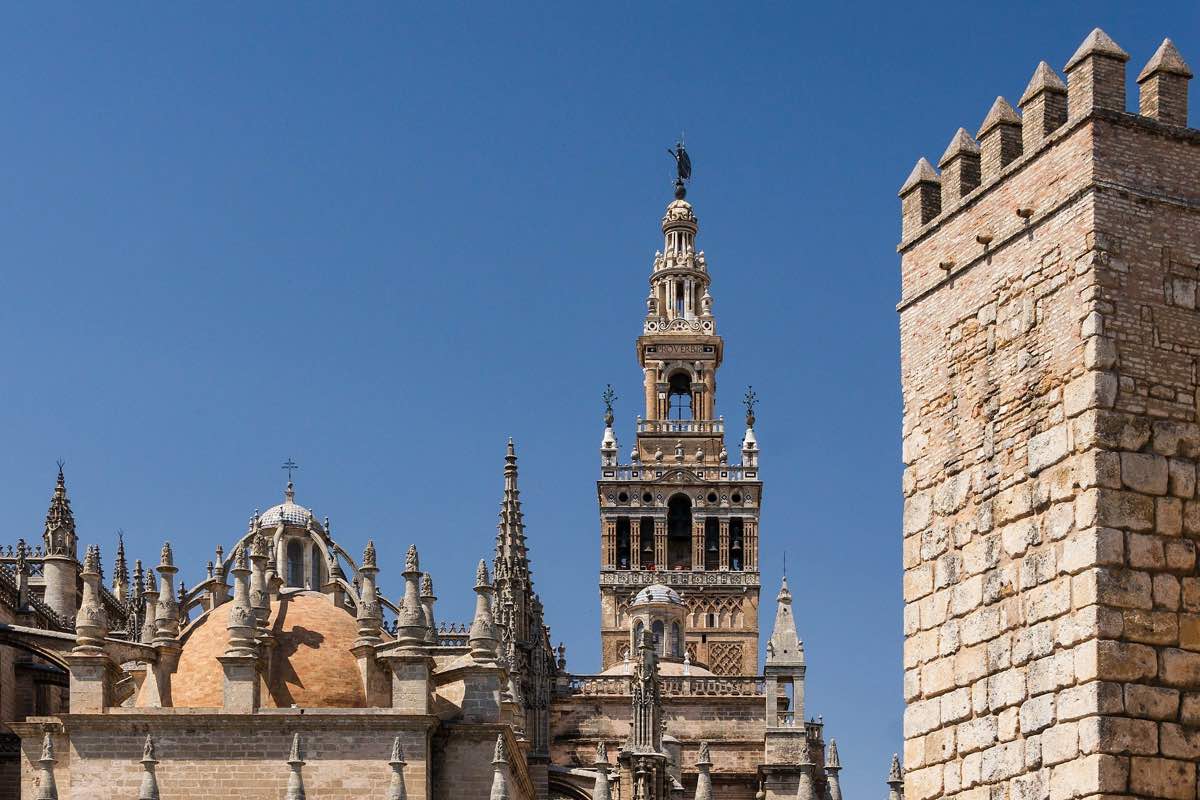 The tour is an essential starting point to see the historical heart of the city. Taking in UNESCO protected buildings, the guided tour is one of the visitors favourites and is an excellent way to start to understand the complex city´s history. 
Reales Alcázares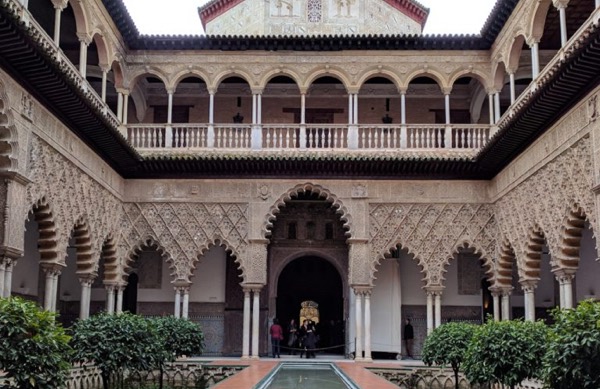 This tour enables us to see the oldest royal palace still used for residence in the whole of Europe (used by the current royal family when they visit the city). The buildings are witness to history which dates back from the medieval times. Outstanding features include the exotic arabic inspired palace and the magnificent historical botanic gardens.
It is an exceptional witness to the history of Spain from its construction in the Middle Ages to the present day. The most outstanding features are: the exotic Mudejar palace of Pedro I the Cruel, the Gothic palace built by Alfonso X "The Wise" and the magnificent historical and botanical gardens.
Seville Cathedral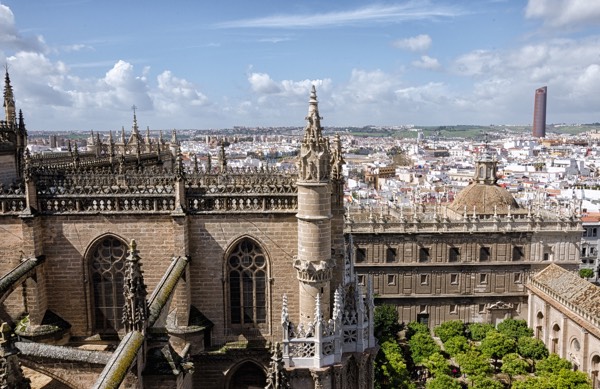 Does the Christopher Columbus tomb contain his remains?   
Which important historical character went up the Giralda on horse?
The Cathedral is one of the largest and most impressive temples in the world. We will discover this sleeping giant by wandering through its immense inner building. Later we will visit the Giralda, former arabic minaret and from its very top we will enjoy one of the best views of Sevilla.
Barrio de Santa Cruz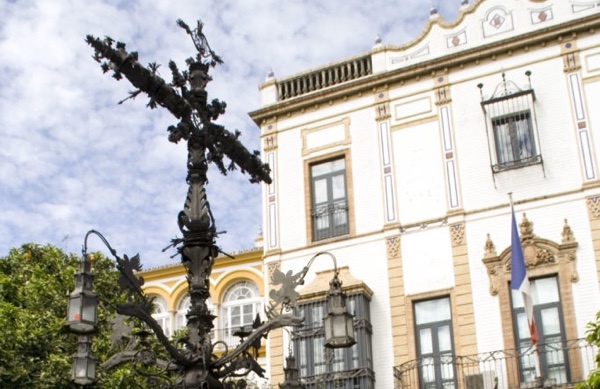 Finally, we will stroll through the charming old district, Santa Cruz, location of an important community of Sephardic Jews. It is a pintoresque area with beautiful "plazas" and "patios" that will carry us back in time to the legends and rich characters that can be found in Seville's history.  The old Jewish Quarter or neighborhood of Santa Cruz, picturesque historical center that with its corners and squares take us to a past of Seville full of stories and legends.