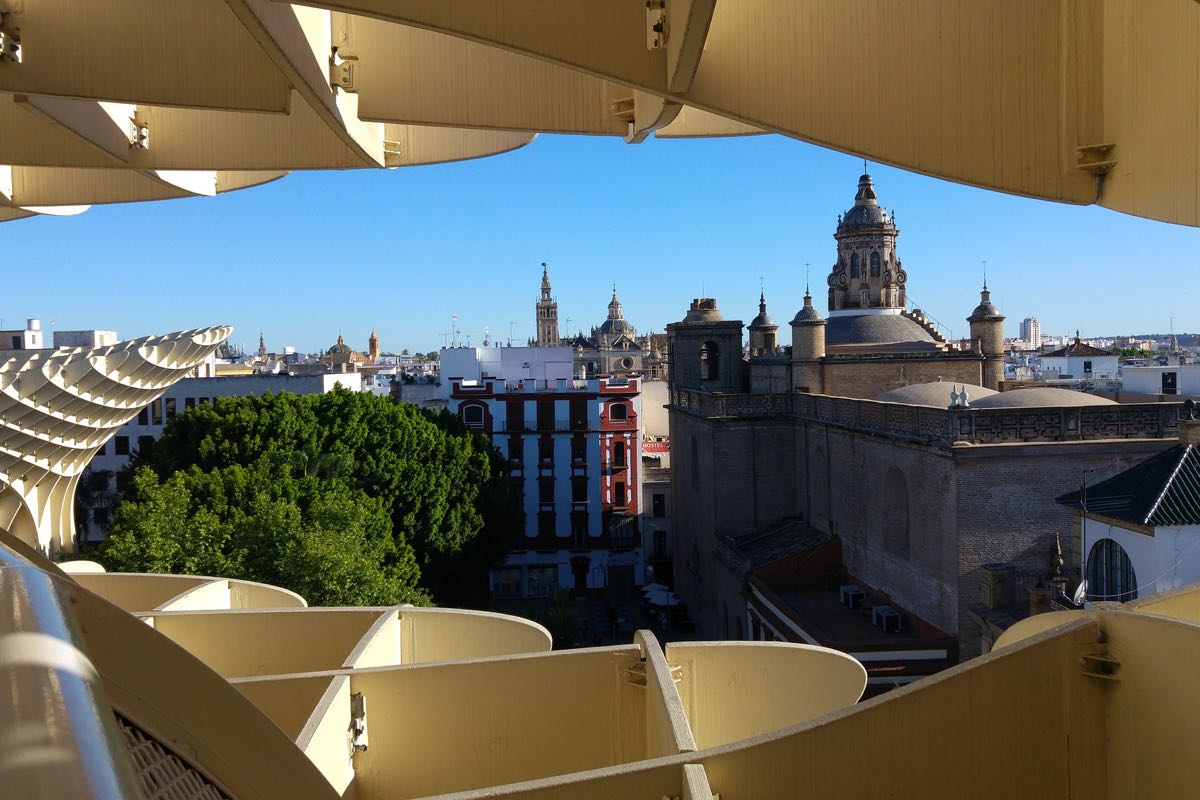 If you have little time but want to get to know the city better we recommend this complete tour which takes in the emblematic parts of the city which are really worth stopping and allowing time to see properly.
As they say in Seville "Sin prisa pero sin pausa" ( without hurrying but without stopping).
"In Seville music is everywhere and everyone feels inviolved"
UNESCO "who declared seville world city of music in 2006."
Golden Tower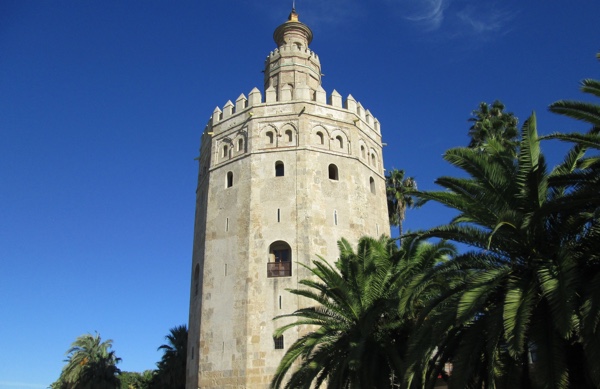 It is 36 metres high and has two dodecagonal-shaped bodies, topped by a cylindrical body with a golden dome. It owes its name to the colour of its reflection in the River Guadalquivir. Its origin dates back to the Almohad period in the 13th century and it is one of the most visited monuments in the city. It houses the Naval Museum of Seville.
María Luisa Park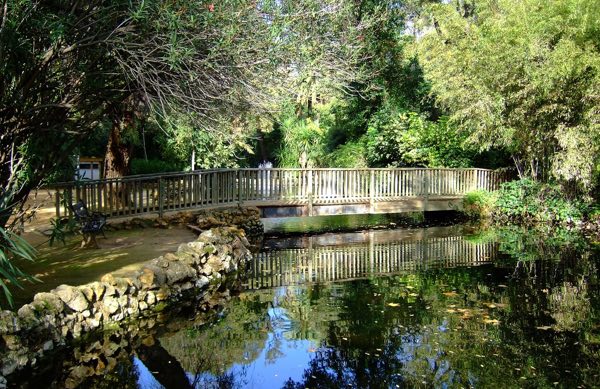 Maria Luisa Park is the first urban park in Seville and one of its green lungs. In 1983 it was declared an Asset of Cultural Interest in the category of Historical Garden. It was opened on 18 April 1914 as the Infanta María Luisa Fernanda urban park.
The Giralda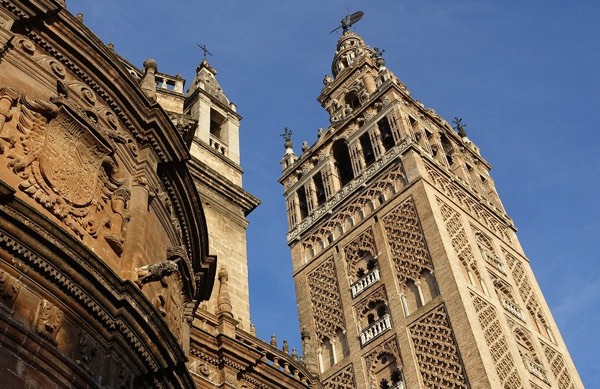 Giralda is the name given to the bell tower of the cathedral of Santa María de la Sede in the city of Seville. The lower two thirds of the tower correspond to the minaret of the city's old mosque, dating from the late 12th century in the Almohad period, while the upper third is a construction superimposed in Christian times to house the bells. Counting its famous top, called Giraldillo, its height is 104 metres.