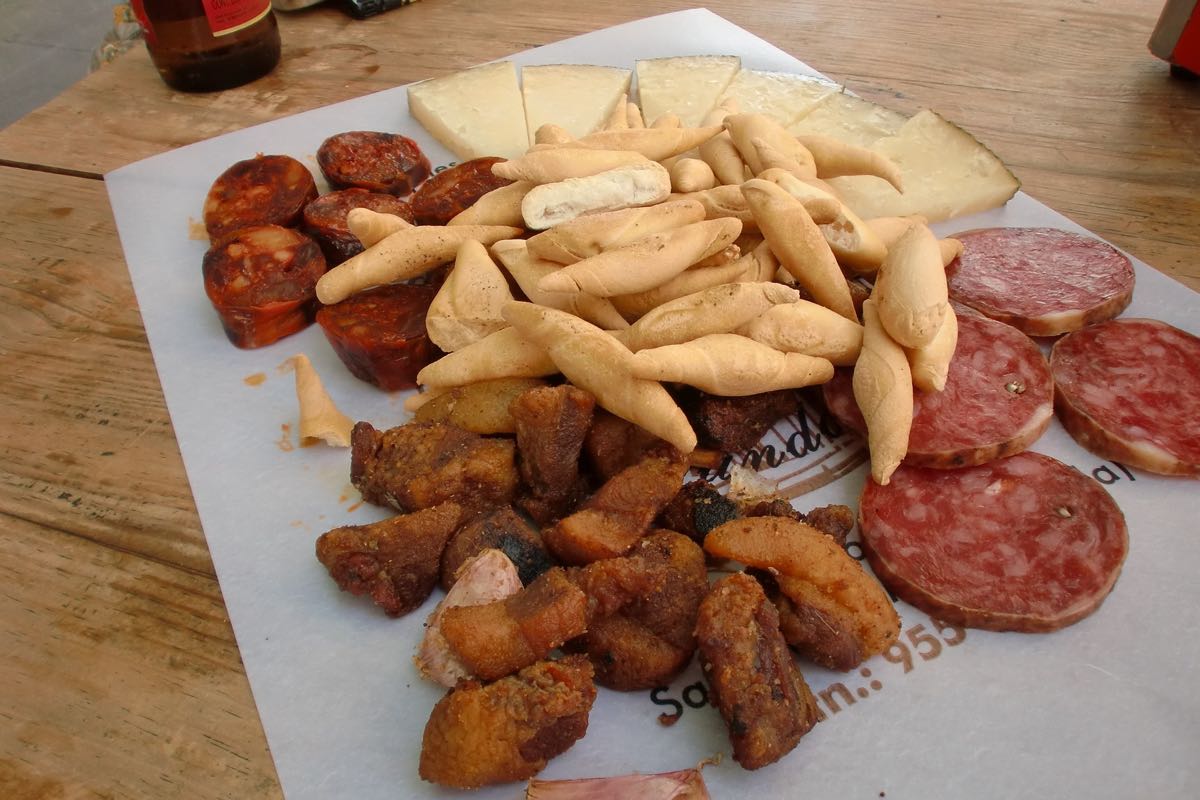 "Every country has it's distinctive cuisine but equally important is the culture that belongs to this cuisine and I want to be an active participant in discovering this"- Meter Lumpp
Trying our gastronomy, tasting our delicious food and going from bar to bar trying the distinctive tapas ( something the local people call "tapeo") has become an essential part of Sevillian life both for the local people and for ithe visitors.
We say that that we invented the "tapas" in Seville. We are going to take a tour of the bars and taverns of the city trying the wide range of dishes on offer. If you love Iberian ham and the many related products such as cured meats and cheese then you will love this tour. Equally if you love the special flavour that comes from the Arabic cooking techniques and spices then you will be delighted with dishes you can try.
Seville is considered one of the best cities in Spain for eating due to the high quality of its prouduts and the tremendous variety of dishes.
 Experience the superb cuisine of Seville in fine company!
"The best meal in the world doesnt deserve to be experienced unless you have someone to experience it with you!" (Groucho Marx)
Paseo Colón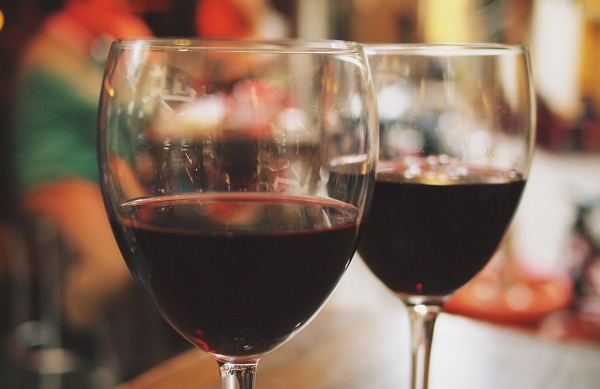 It is the most important promenade of the Guadalquivir River and consists of several bicycle lanes at different heights. During the whole day you can see pedestrians, cyclists, runners due to its proximity to the river and practically no slopes.
María Luisa Park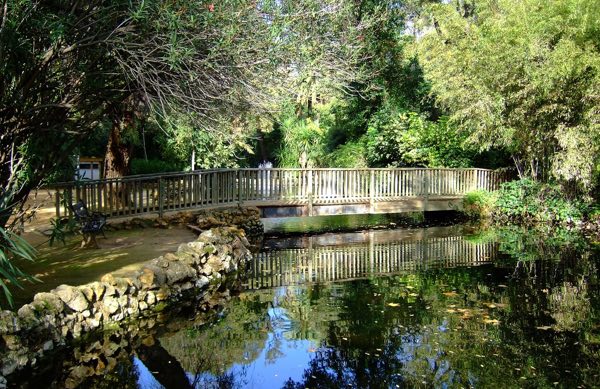 The Maria Luisa park is a favorite of runners and urban bike fans because of the width of its road. It is common to see families with young children who are just starting to ride their bikes.
El Alamillo Bridge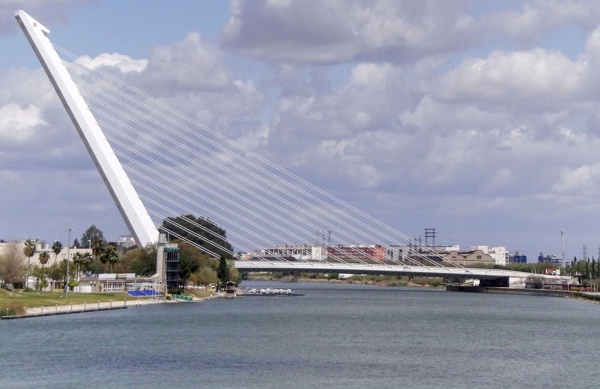 Although the 140Kms of carri bici include the main roads and the historical round of the city, the Parque del Alamillo, one of the most important lungs of the city and zone of use of bicycles, is connected without cut with the Park Maria Luisa crossing the Bridge of the Alamillo.