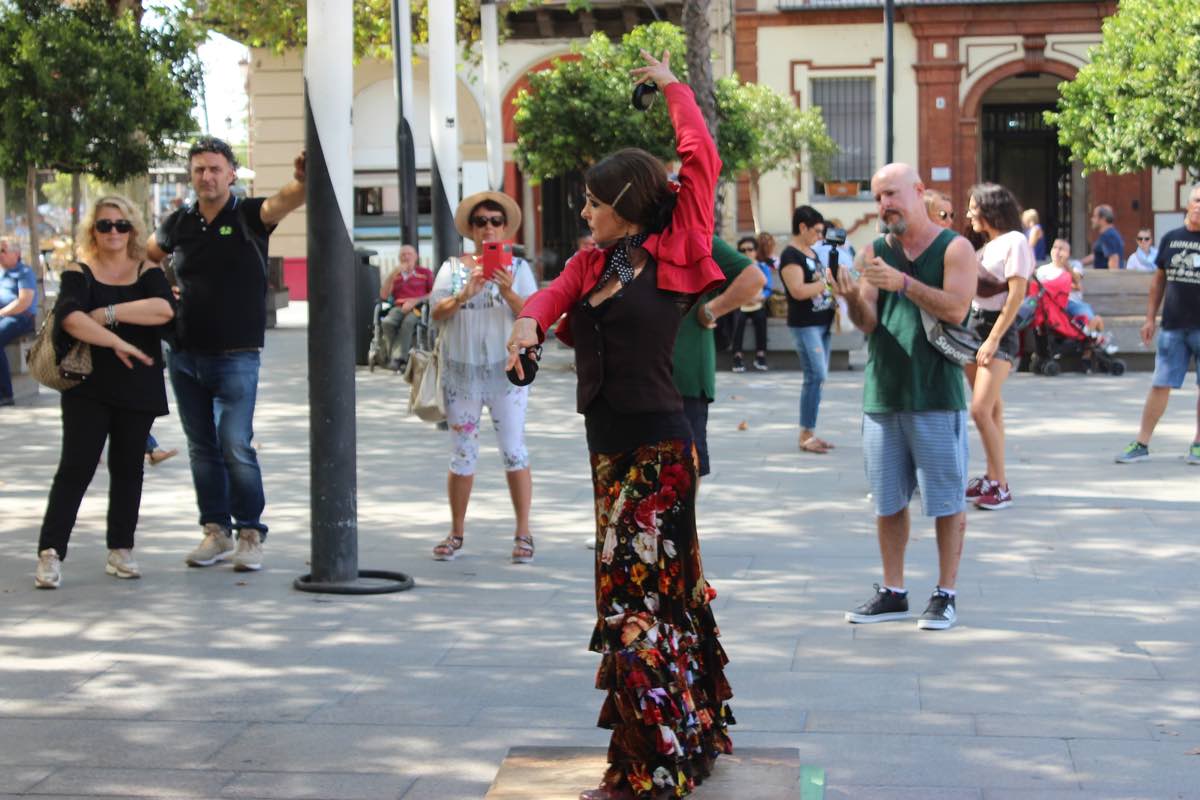 Sevilla is a walkers paradise with its flat terrain and extensive network of paths.
The city can be easily visited on foot and what better way to get know it´s rich history than with a gentle stroll through it´s sun baked street accompanied by an experienced qualified Sevillian guide.
Royal Tobacco Factory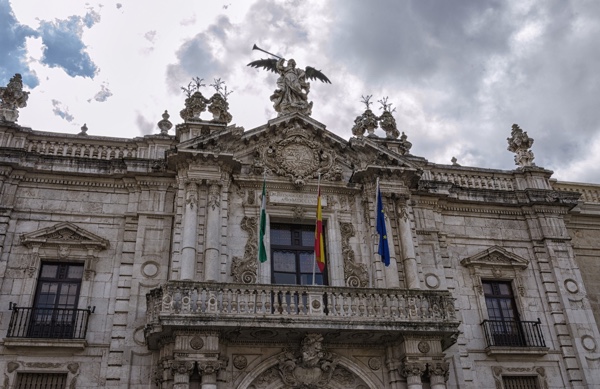 The former Royal Tobacco Factory was the site of the first tobacco factory in Europe and the most important industrial building in Spain in the 18th century. Since the middle of the 20th century it has housed the headquarters of the Rectorate of the University of Seville and has been awarded the status of Asset of Cultural Interest.
Golden Tower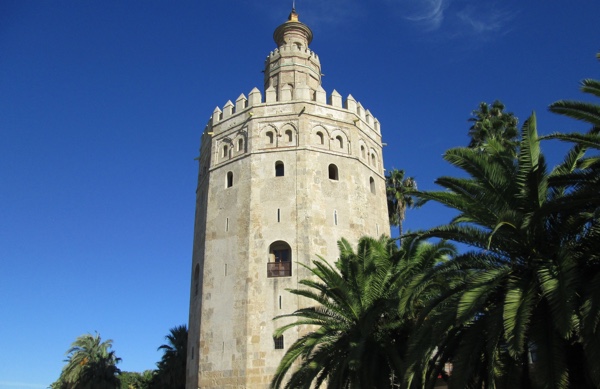 It is 36 metres high and has two dodecagonal-shaped bodies, topped by a cylindrical body with a golden dome. It owes its name to the colour of its reflection in the River Guadalquivir. Its origin dates back to the Almohad period in the 13th century and it is one of the most visited monuments in the city. It houses the Naval Museum of Seville.
La Maestranza Bullring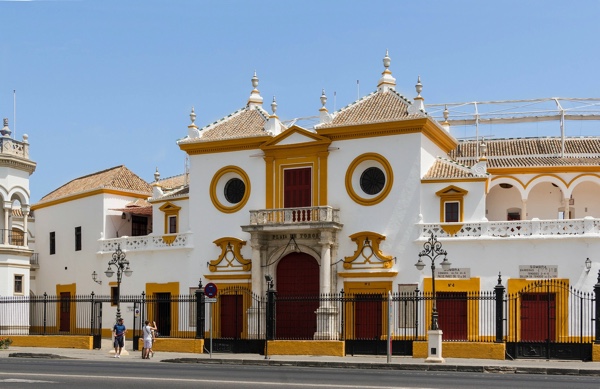 The Maestranza Bullring was built in the 18th century from an old square square that was in a dilapidated state. It is owned by the Real Maestranza de Caballería de Sevilla and is located in the Arenal district, next to the Guadalquivir River.