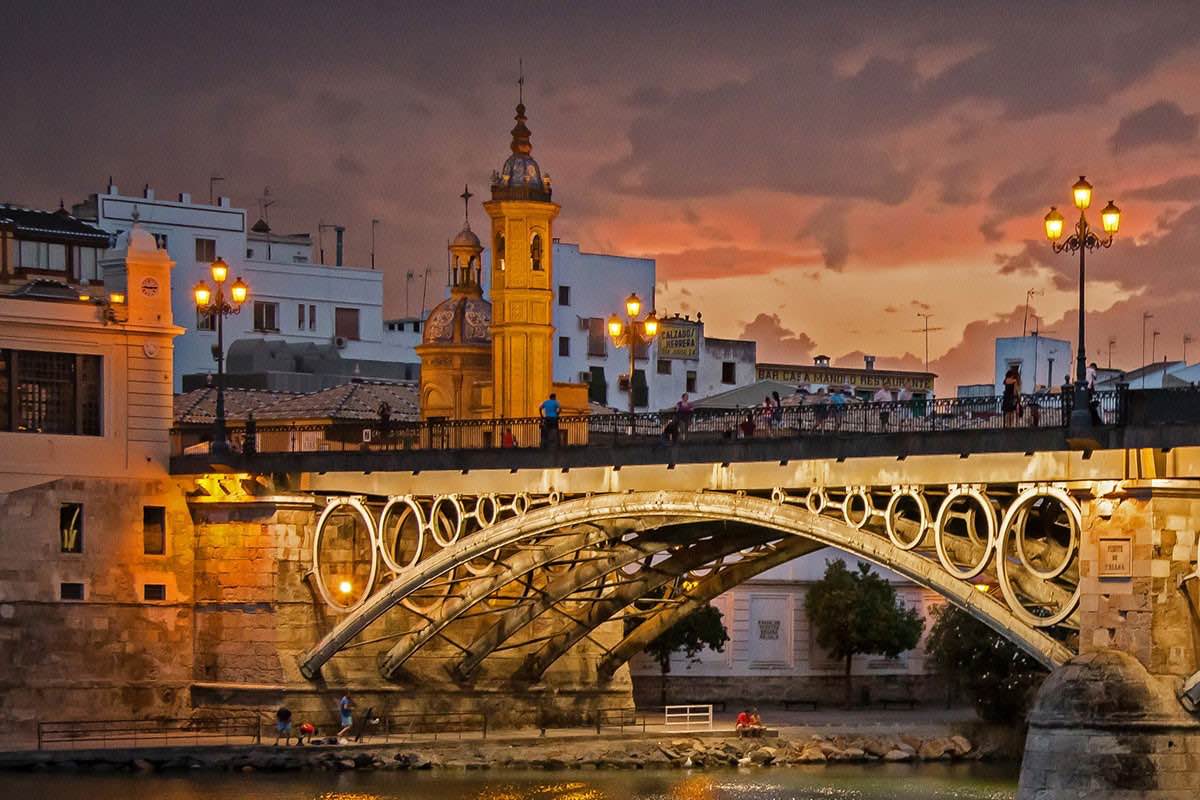 There are times when the sea can be smelt!
Triana Independent Republic! 
Triana is to Seville what the Trastevere is to Rome. Its enchanting history is based heavily on bull fighters and sea farers not to mention its rich tradition ,still maintained today, in ceramic art and craft. This route will take us to the bull ring Maestranza, crossing the famous Eiffel style bridgeand the bustling local food market. We will stroll along the emblematic Betis street before rounding off our tour with a visit to the Santa Ana church home to the brotherhood of the Esperanza de Triana.
¿Would you like to know what there was before the Isabel II bridge?
¿Where the Prison was in the times of the inquisition?
Santa Isabel II Bridge
Built in the 19th century, it replaced an old boat bridge. It links the city centre with the Triana district.
La Maestranza Bullring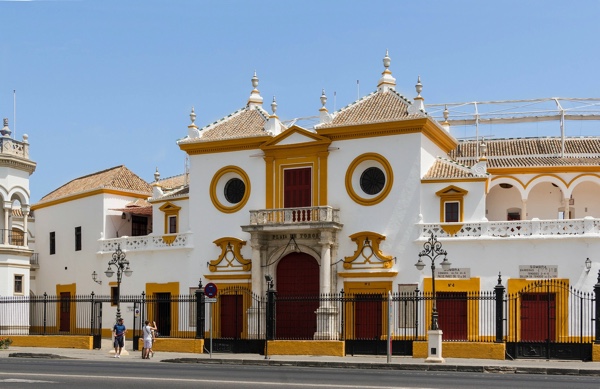 The Maestranza Bullring was built in the 18th century from an old square square that was in a dilapidated state. It is owned by the Real Maestranza de Caballería de Sevilla and is located in the Arenal district, next to the Guadalquivir River.
Betis Street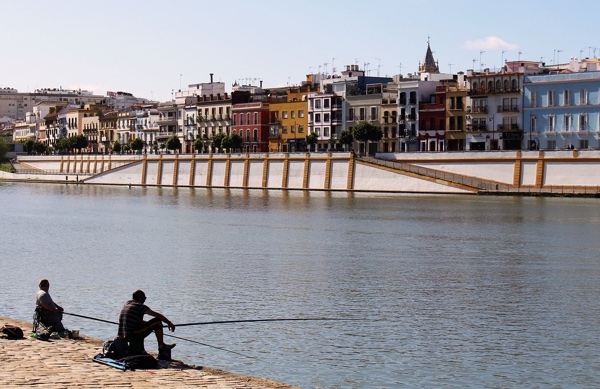 This road runs parallel to the Guadalquivir River and connects the Triana and San Telmo bridges.